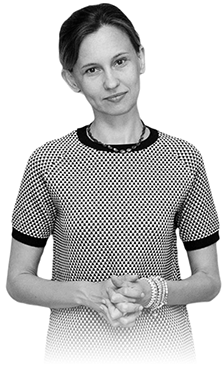 Translation / Monthly web-site and marketing materials' updates / World leading producer of the hand-finished and modern jewelry / EN – UA
Übersetzung / Broschüre / Premium Edelstahlprodukte / FR – RU, EN - RU
Back translation / Questionnaire / European member-countries' affairs / RU – EN
Translation / Somatotopy of the Spinothalamic Pathway at the Ventroposterolateral Nucleus of the Thalamus / Research article / EN - UA
Translation / Neural and synaptic plasticity / Articles and lectures / EN – UA
Übersetzung / Website / Das führendes und wachstumsstarkes Mode und Lifestyle Unternehmen in Europa / DE – RU
Translation / Town planning Code / Urban research and design consultancy / EN - RU
Translation / Marketing materials / UK private banking institution (KBL European Private Bankers member) / EN – RU
Grasp the subject, the words will follow.
(Marcus Porcius Cato, 234 BC – 149 BC)

Origin
I am a Russian/Ukrainian native bilingual translator with a Specialist (BA+1 year) degree in International economic relations and Translation. Have been translating full-time since 1998.
Craft
I translate, edit, proofread, transcreate and manage terminology mainly in the following domains: health and society, clinical trials, social medicine, public policy, sociology, psychology, neuroscience.
Method
You contact me to discuss your needs and requirements. I provide a quote, confirmation of which initiates the work process. You get your translation by the agreed date.