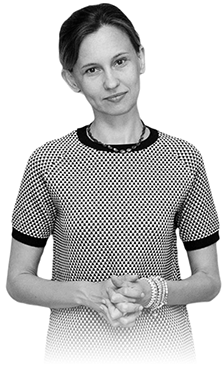 English-Russian translation / German-Russian translation / French-Russian translation / Polish-Russian translation / Ukrainian-Russian translation
English-Ukrainian translation / German-Ukrainian translation / French-Ukrainian translation / Polish-Ukrainian translation / Russian-Ukrainian translation
English-Polish translation / German-Polish translation / French-Polish translation / Ukrainian-Polish translation / Russian-Polish translation
Grasp the subject, the words will follow.
(Marcus Porcius Cato, 234 BC – 149 BC)

Origin
I am a Russian/Ukrainian native bilingual translator with a Specialist (BA+1 year) degree in International economic relations and Translation. Have been translating full-time since 1998.
Craft
I translate, edit, proofread, transcreate and manage terminology mainly in the following domains: health and society, clinical trials, social medicine, public policy, sociology, psychology, neuroscience.
Method
You contact me to discuss your needs and requirements. I provide a quote, confirmation of which initiates the work process. You get your translation by the agreed date.